Wondering how our service works? Keep reading to learn more!
Experience the ultimate in convenience and health with our recurring, subscription-based meal prep service. At Scratch Culinary, we meticulously craft an extensive range of chef-inspired, never-frozen meals that cater to every healthy lifestyle. Each meal is precisely portioned and weighed in grams, meticulously aligning with specific nutritional goals.
Your individuality matters to us. We go above and beyond to cater to allergies and most food preferences, ensuring your meals are uniquely tailored to your needs.
To embark on this journey, simply sign up and customize your selections. Act by Thursday at 12:00 PM  to effortlessly join the following week's offerings. Flexibility is at your fingertips – modify meal choices, pause, or cancel your subscription at any time. At Scratch Culinary, we're dedicated to serving you. Your satisfaction is our priority!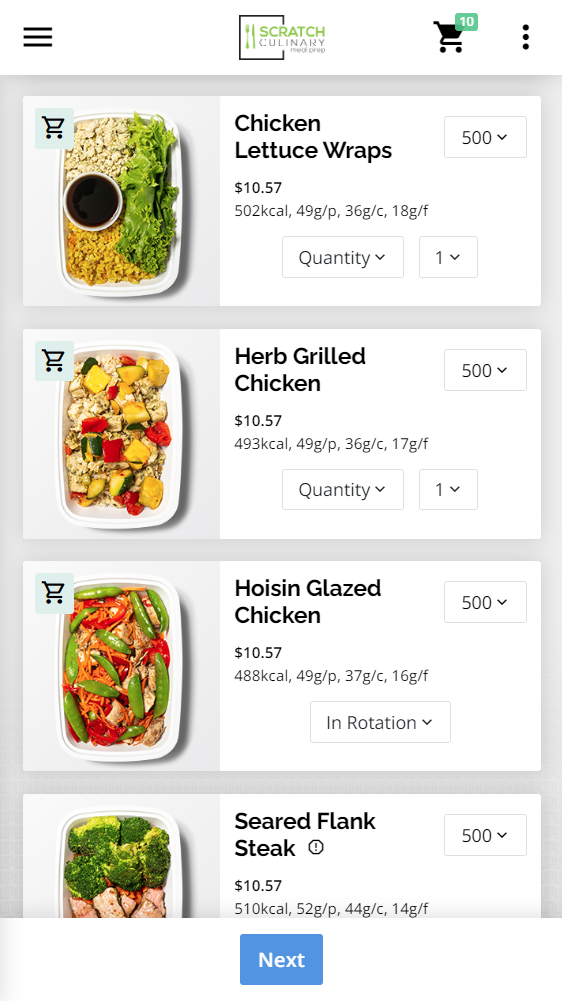 We deliver to your home, work, or gym* every Monday (or Sunday) and Wednesday: Two delivery days = twice the freshness! 
We serve Carefree to Queen Creek, Surprise to Buckeye, and everything in between. So we've got you covered!
Check out our Wellness Coalition page to see if we deliver to your gym!
In the area? Kitchen pick-up is also available!
And here's the best part: We take care of the preparation—your role is to heat and savor! It's as simple as that!"
You are only a few steps away from fresh and healthy meals, made from scratch, and delivered right to your door!